Halliwell House Funeral Home
70 Hednesford Road,
Heath Hayes
Cannock
Staffordshire
WS12 3EA
Telephone: 01543 459200 – 24-hour helpline
Fax: 01543 459300
Email: halliwellfuneral@btconnect.com
Disabled Access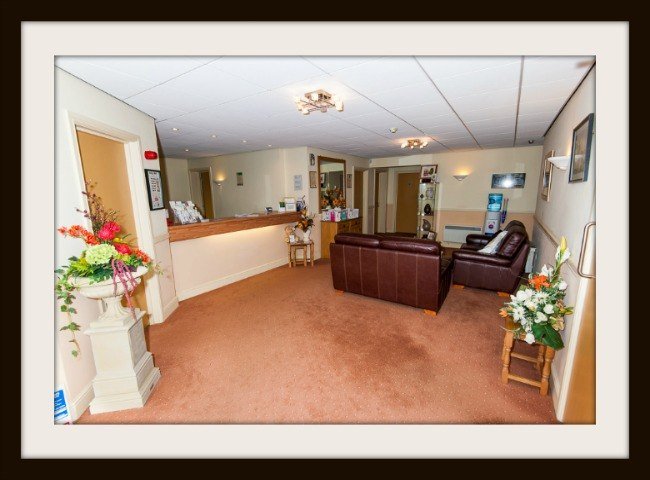 Halliwell Heath Hayes Branch
A professional, caring funeral home at the heart of the Heath Hayes community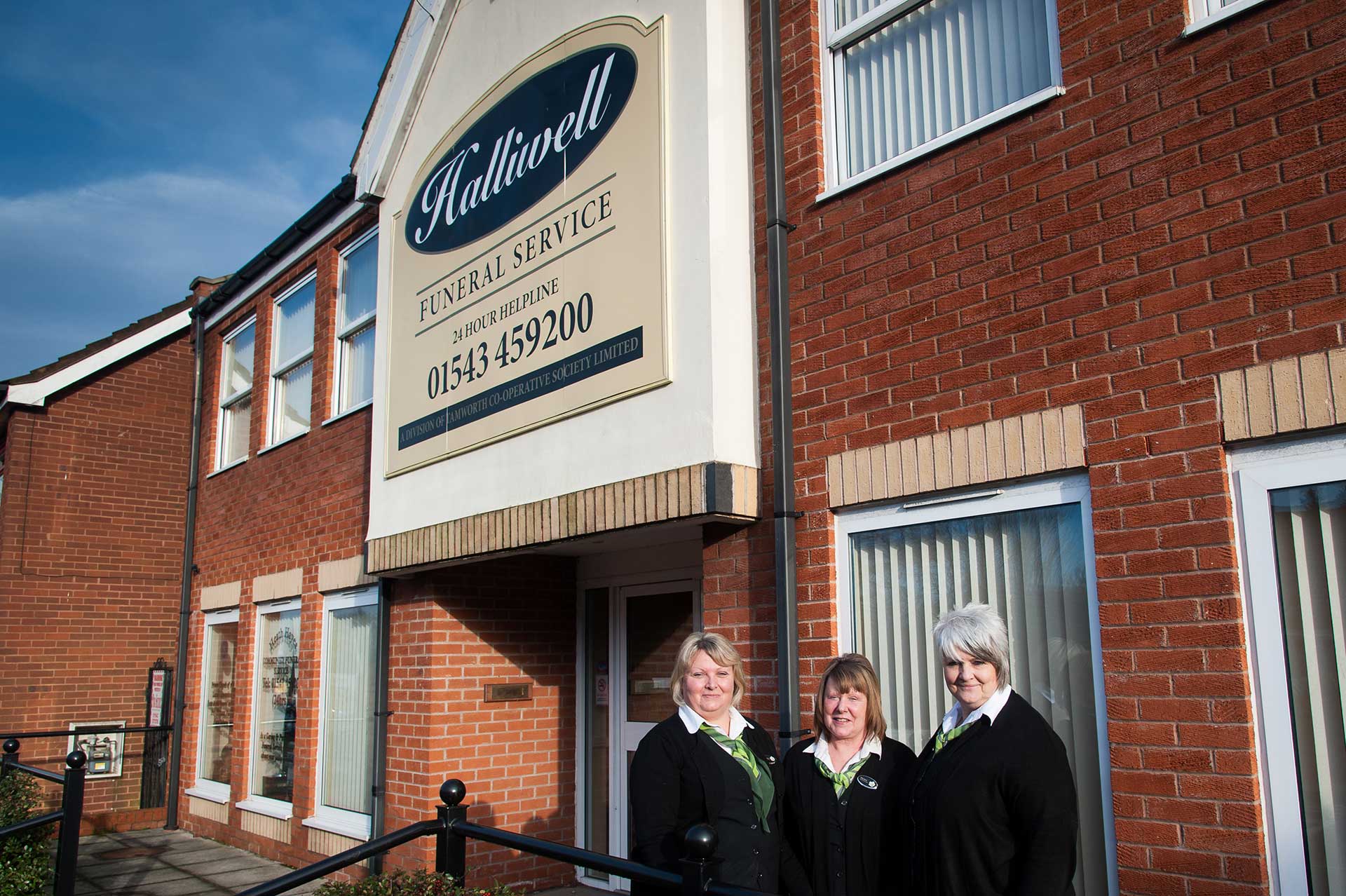 Staff at our Heath Hayes Halliwell branch care about your peace of mind as much as giving your loved one the send-off they deserve. Our professional, friendly and dedicated funeral arrangers take the pressure off bereaved families in their time of need.
Before and after the funeral, they take charge of all the practical arrangements and liaise with the coroner and other authorities when necessary.
They guide you through the choices available and ensure you receive the best service possible to match your requirements and budget. Our funeral arrangers have received many thank you letters from people who appreciate the beautiful and respectful way their relatives have been celebrated.
With many years of experience between them, our staff can organise everything from floral tributes and headstones to press notices and orders of service. You may already know them as familiar faces in the Heath Hayes community.
In our modern and comfortable surroundings, they can expertly advise you on all aspects of our comprehensive funeral services. We have a fleet of luxury limousines at our disposal, as well as horse-drawn funeral carriages, a motorcycle hearse and other types of vehicles available for bespoke funerals.
If you want to spread the cost of a funeral, you can also take out one of our pre-payment plans.
Halliwell Funeral Service's main branch at Heath Hayes was built in November 2007 and re-dedicated in January 2008.
The facilities at Heath Hayes includes a bright and airy entrance area with comfortable seating, two chapels of rest, a memorial office, two private arranging rooms, and a purpose-built mortuary. Upstairs is a meeting and training room, where the Open Arms bereavement support and friendship group meets every Thursday at 11am.
Monday 9am to 5pm
Tuesday to Friday 9am to 5pm
Saturday and Sunday closed
Heath Hayes Branch Funeral Staff
Trevor Palmer, who heads up the Halliwell funeral division, was a director of an engineering company before deciding to sell up the business and switch careers.
That was seven years ago. Now, after extensive training in all aspects of the job, he is using his management experience to ensure our branches in Coseley, Great Wyrley, Heath Hayes and Pelsall maintain their high standards.
Trevor also has a hands-on role as the face of Halliwell, conducting virtually every funeral in the area.
"It was my wife Susan, who works in head office for the firm, who suggested I go into this because I also do a lot of driving and it seemed a good fit. In the manufacturing business I always dealt with members of the public. So I knew I could adapt, and I wanted to be able to give something back to families at their lowest point. I love the role."
Funeral arranger Sandra King divides her time between our funeral homes at Heath Hayes, Great Wyrley, Coseley and Pelsall. Sandra has lived in Heath Hayes since she was ten. She is a member of the Constitutional Bowling Club in Heath Hayes and travels all over Staffordshire playing crown green bowls.
Sandra finds her work very rewarding. "You learn something every day about people, different religions, customs and funerals," she said.
Her own father Derek's funeral was arranged through the Heath Hayes branch. His favourite Frank Sinatra tunes were played while he lay in the chapel of rest.  
Funeral arranger Kim Lloyd is a committed Christian. In her spare time she is a warden at St James' Church in Norton Canes and lives in Great Wyrley where she was brought up.
"You do get moved to tears sometimes. It's a normal reaction. It doesn't matter how many times you arrange a funeral, but I really enjoy working here because of the families you are helping."
Funeral administrator Jan Hollies deals with all the paperwork in the branch, in addition to arranging funerals. Jan has worked at the Heath Hayes funeral home since it opened, having previously worked at Halliwell's branches in Pelsall and Great Wyrley.
Jan joins the Open Arms bereavement group at its coffee mornings and has become a companion to many people who go there for help and support.
"It's so nice to see people gradually getting better after being so utterly devastated by the loss of someone close," she said.