Holmwood Funeral Home
20 Castle Street
Roseville Precinct
Coseley
Bilston
West Midlands
WV14 9DP
Telephone: 01902 884881 – 24 hour service
Fax: 01902 884881
Email: coseleyfuneral@tamworth.coop
Disabled Access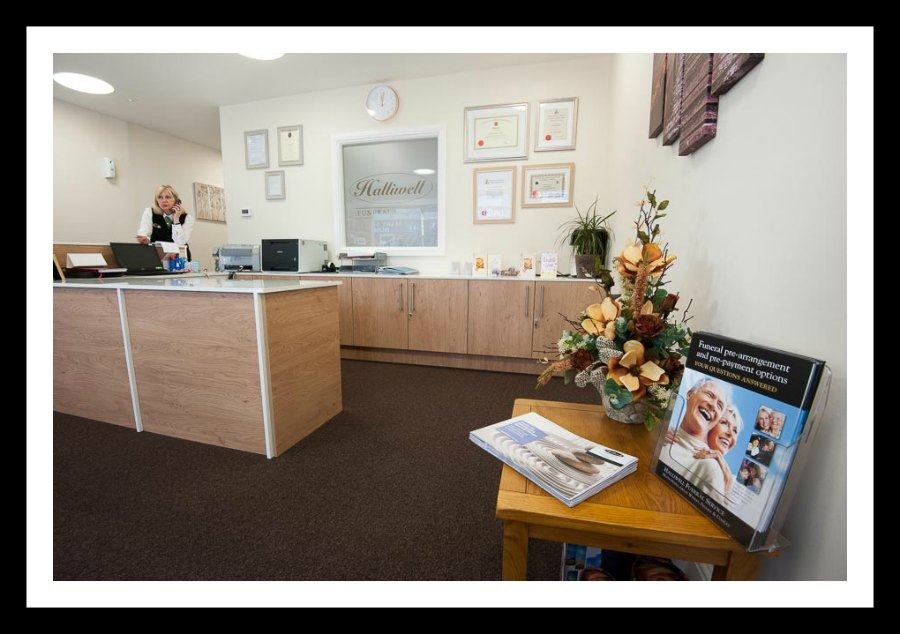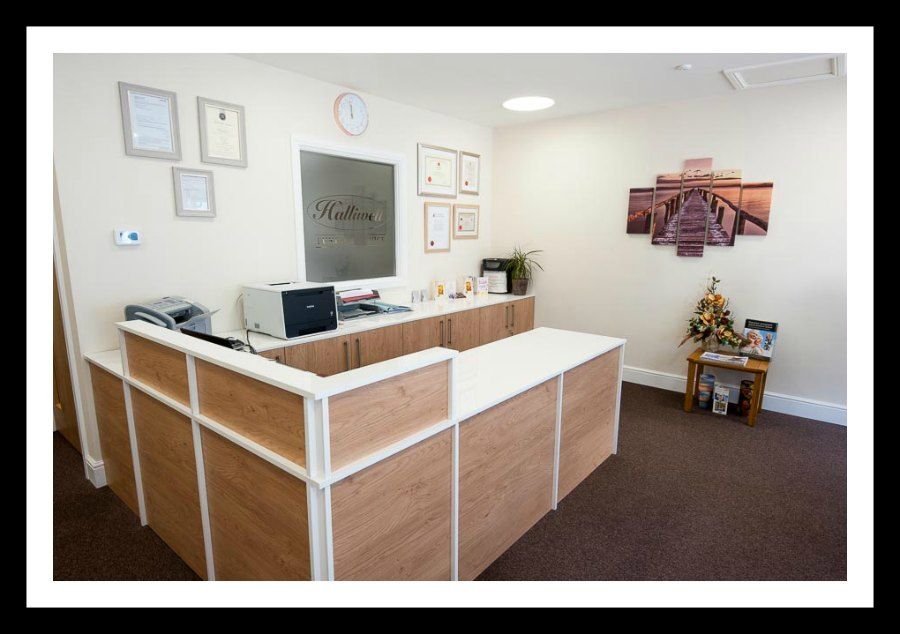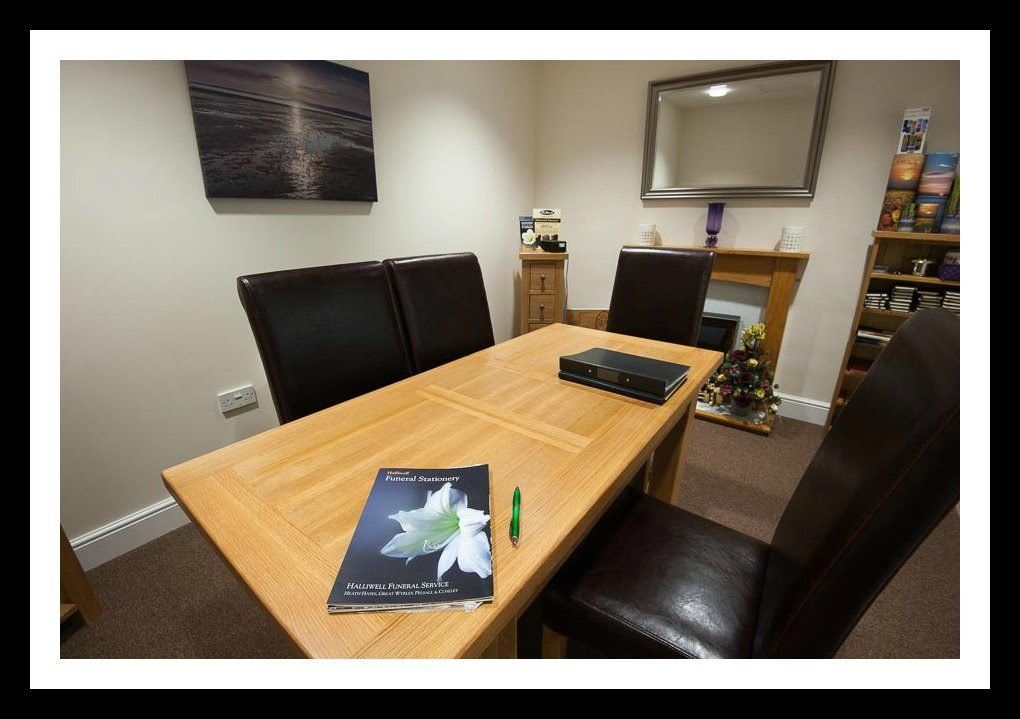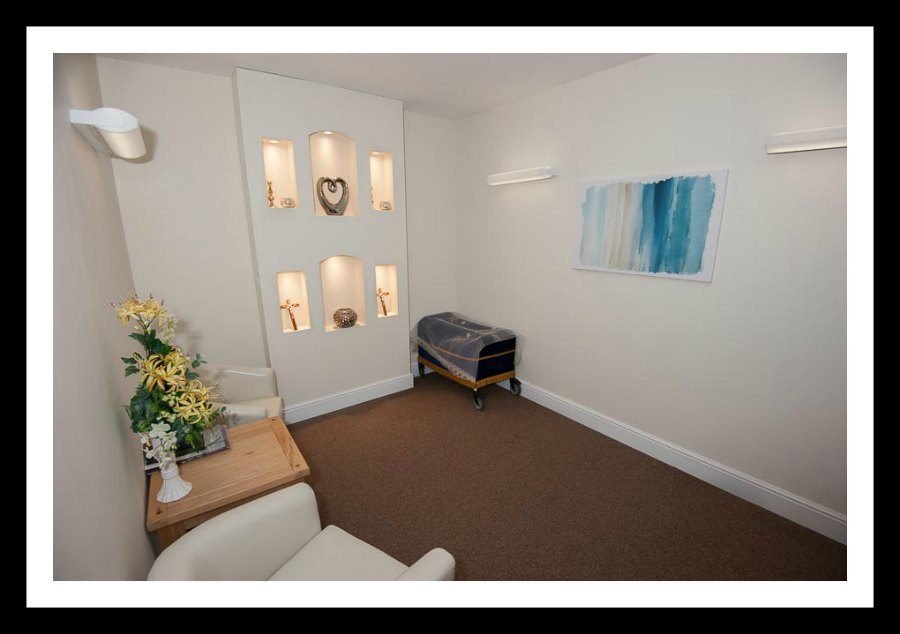 A caring and comprehensive funeral service for Coseley and surrounding areas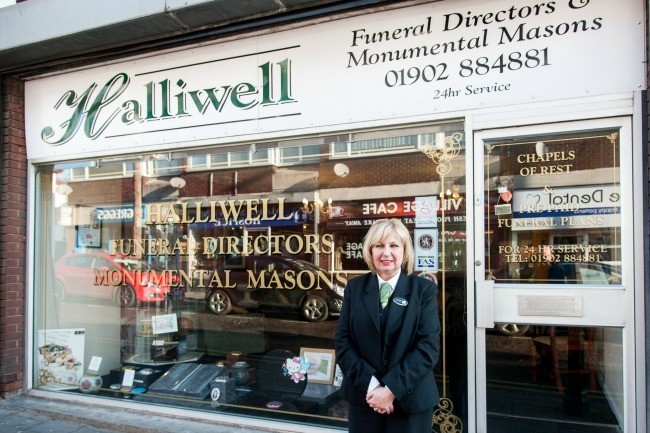 The Coseley branch of Halliwell is conveniently placed in the heart of the village, with free parking nearby.
We offer a comprehensive monumental masonry service, bespoke funerals, floral tributes and a printing service.
Facilities include a reception area and a family room with comfortable sofas, along with a chapel of rest.
The funeral home deals with burials and cremations across a wide area, including Coseley, Tipton, Wolverhampton and Dudley.
Monday 9am to 5pm
Saturday and Sunday closed
Coseley Branch Funeral Staff
Trevor Palmer, who heads up the Halliwell funeral division, was a director of an engineering company before deciding to sell up the business and switch careers.
That was seven years ago. Now, after extensive training in all aspects of the job, he is using his management experience to ensure our branches in Coseley, Great Wyrley, Heath Hayes and Pelsall maintain their high standards.
Trevor also has a hands-on role as the face of Halliwell, conducting virtually every funeral in the area.
"It was my wife Susan, who works in head office for the firm, who suggested I go into this because I also do a lot of driving and it seemed a good fit. In the manufacturing business I always dealt with members of the public. So I knew I could adapt, and I wanted to be able to give something back to families at their lowest point. I love the role."
Yvonne Harper has worked in the funeral industry for more than 15 years and holds a Diploma in Funeral Directing (Dip.FD) from the National Association of Funeral Directors. She is also a Member of the British Institute of Funeral Directors.
As a funeral director, Yvonne conducted many services and was often seen at the head of funeral processions as they wound their way through the streets of Coseley. These days she is the first point of contact for bereaved families, dealing with all the arrangements and giving advice on the options available.
Yvonne, who lives and works in the village, also oversees the computerised funeral arranging system, which was installed in 2010 for all of the Halliwell branches, and trains staff.
She says: "I don't think you choose to do this. It chooses you. I like to think of this as a one-stop shop where the family can get everything they need for the funeral. I really do love my job. I enjoy meeting the families and looking after them. It's very rewarding."
Funeral arranger Sandra King divides her time between our funeral homes at Heath Hayes, Great Wyrley, Coseley and Pelsall. Sandra has lived in Heath Hayes since she was ten. She is a member of the Constitutional Bowling Club in Heath Hayes and travels all over Staffordshire playing crown green bowls.
Sandra finds her work very rewarding. "You learn something every day about people, different religions, customs and funerals," she said.
Her own father Derek's funeral was arranged through the Heath Hayes branch. His favourite Frank Sinatra tunes were played while he lay in the chapel of rest.